Blackpop
HAMPTON GOLD VELVET FABRIC
HAMPTON GOLD VELVET FABRIC
$150.00
Blackpop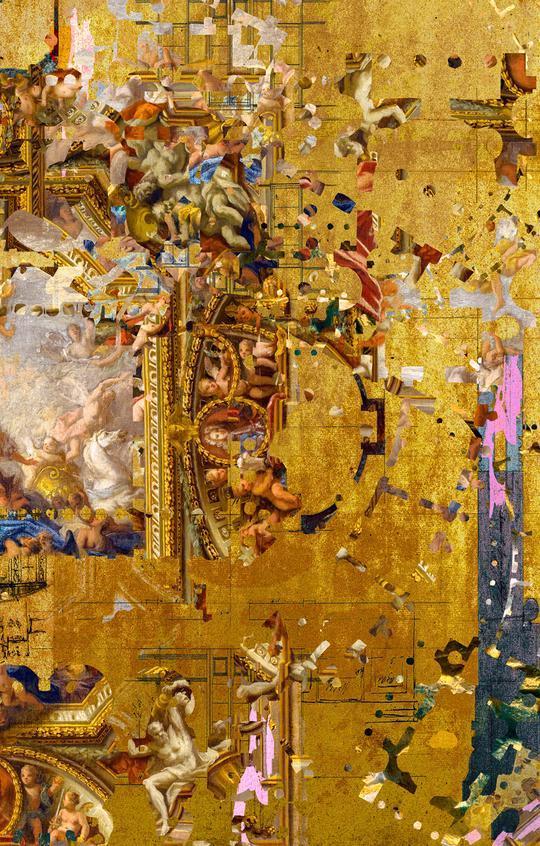 Rich, golden opulence.
From afar this gorgeous velvet is a fun and abstract design but on closer inspection the architectural details from Sir John Soane and Robert Adam's drawings can be seen. The Neoclassical ceiling painting motifs of intertwining bodies, cherubs, horses and textiles layered on top of each other are inspired from a sketch by Sir James Thornhill in 1715 of the Queen's State Bed Chamber ceiling at Hampton Court Palace. 
This layering of motifs gives this dramatic and sumptuous design depth and warmth especially when paired with a dark timber when used for upholstery. This fabric is perfect for statement cushions or a luxurious headboard.