Blackpop
PARADISE LOST VELVET WALL HANGING
PARADISE LOST VELVET WALL HANGING
$729.00
Blackpop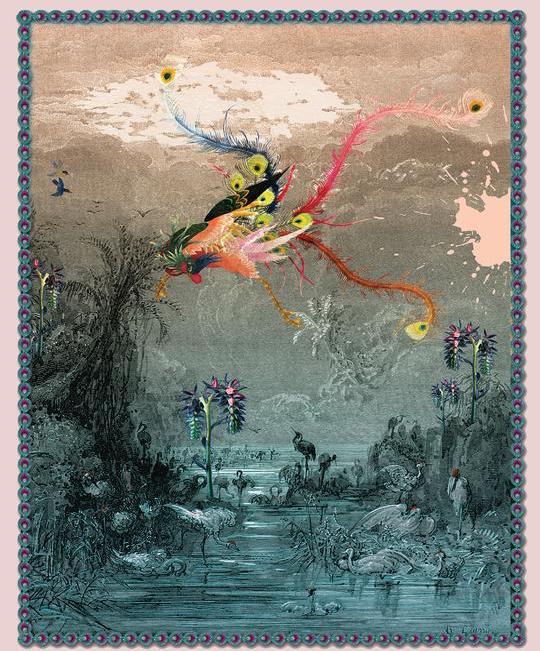 "Of Man's First Disobedience, and the Fruit
Of that Forbidden Tree, whose mortal taste
Brought Death into the World, and all our woe."
This gorgeous wall hanging is based on John Milton's epic poem, 'Paradise Lost,' which focuses on the temptation of Adam and Even by the fallen angel, Satan, in the Garden of Eden leading to their expulsion and the fall of man. The attention to detail in this design is beautiful with the plants of the garden and the feathers of the birds. 
This gorgeous velvet has a stunning ruche trim and should be hung as a beautiful tapestry above a bed or on a wall at the top of a staircase where it can be appreciated in all its beauty. It will also work well in contemporary or traditionally styled hallways and sitting rooms.