CHARLOTTE MIRROR
$4,580.00
Dominic Schuster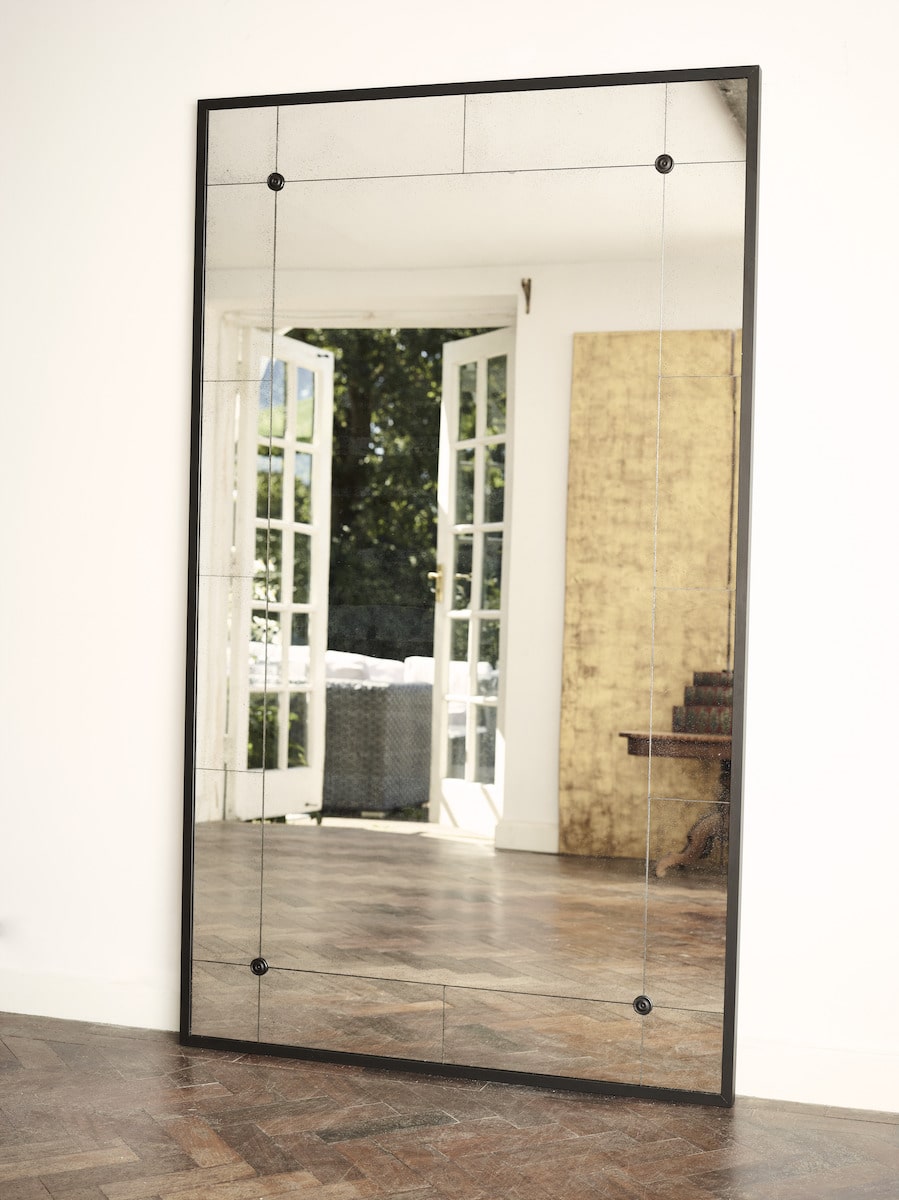 A beautiful luxury floor mirror
We love floor mirrors here at AUTHOR. They are excellent for making hallways look bigger and perfect for a last-minute outfit check on the way out the door. They are timeless, classic pieces that suit both contemporary and traditional spaces.
This full length floor mirror is inspired by late 19th/early 20th-century German design, specifically the architectural elements of a window spotted in Charlottenburg, Germany. This can be seen with its hand-antiqued finish and panel design, decorated with four beautifully bronzed rosettes. The frame of the mirror also features a bronzed patinated finish to give it a rustic feel.
View more of our mirror designs.