LOLA WALL PLATE
$151.00
Kinkatou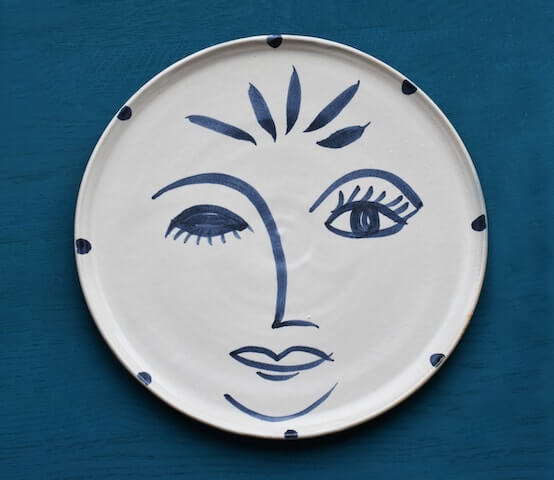 Hand painted wall plate of a lady named Lola.
Hand painted and hand thrown blue and white wall plate of a lady winking. Come rain or shine the lovely Lola will always bring a smile to your face. Designed to be hung as group to create a statement along with the Monsieur Moreau Wall Plate, Santiago Wall Plate, and Izzy Wall Plate. Each plate is individually painted, so no two of each design will be exactly identical, each being a unique piece. 
These wall plates of facial expressions are filled with personality and character. They are ideal for a gallery wall in a living room, hall or kitchen. Play with the sizes and use the small against the large to change up your gallery wall.