ROCK CRYSTAL TABLE LAMP
$3,645.00
Cocovara Lighting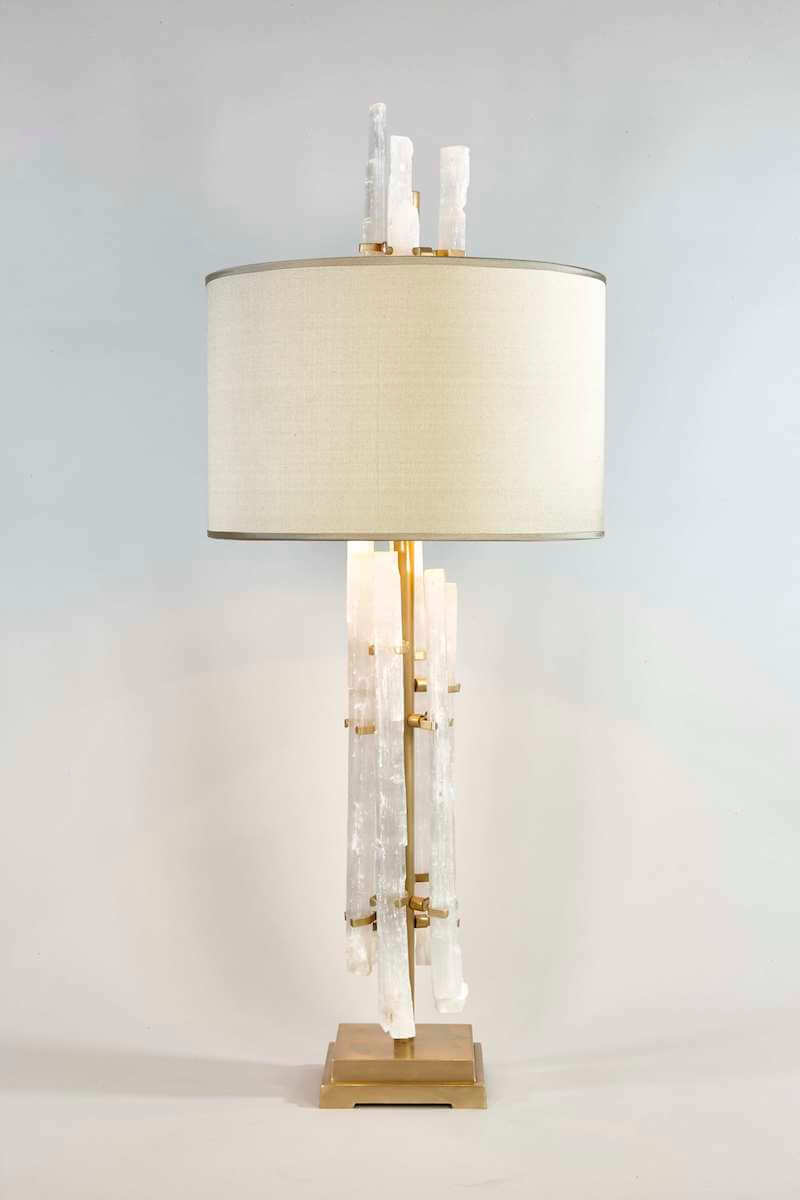 Regular price $3,645 Sale
This product requires specialist delivery. If you wish to order this product, which requires specialist packaging and delivery, you can check-out now and buy online to secure your purchase. Thereafter, the AUTHOR team will contact you directly to complete your order by providing a delivery estimate. Be assured, we have negotiated competitive delivery costs from reliable couriers. We pride ourselves on delivering ordered products with the utmost care, promptness and efficiency. Also note, you have the option of a full refund should any issues arise in arranging your delivery.

Alternatively, if you'd rather speak with AUTHOR Interiors about specialist delivery of this product before buying online, you can contact us via our Contact Form and one of our team will get in touch.
LUXURY GIFT WRAPPING

Select 'Luxury Gift Wrapping' in BAG and, for £3.50 per gift ordered, we will wrap the gift beautifully in one of our luxury gift boxes with tissue paper, ribbon and seasonal decoration. We can also add a personalised message at no extra cost, which you can provide in the 'notes' section in CHECKOUT.

MEASUREMENTS

Height with shade: 880mm
Width without shade: 100mm
Width with shade: 360mm
Weight: 9 kg


Lampshade:
Depth: 350mm
Height: 230mm
Light Fitting: 2 x 40W SBC

UK DELIVERY & LEAD TIMES

6 to 8 weeks
*Specialised delivery service will be required for this piece if delivery is required 25 miles or more out of London; our customer service team will be in contact to discuss delivery options & related costs.

Orders under £250 incur a delivery charge of £7. Standard Delivery is free in the UK for orders over £250. Excludes fragile or large pieces flagged as requiring specialist carriage; in these instances you must provide the AUTHOR team your contact details, and info about your order via our contact form and we'll reply to discuss your delivery needs and provide you with a delivery quote to complete your order. Or call us during office hours.

WE SHIP GLOBALLY | INTERNATIONAL ORDERS

If you are ordering for delivery to an international address, you can check-out now and buy online in your local currency to secure your purchase, which will be zero VAT rated thereby reducing the price you pay by 20%. Currency conversion charges apply. Thereafter, the AUTHOR team will contact you promptly to complete your order by providing a shipping estimate, which will be charged separately by AUTHOR. Be assured, AUTHOR have negotiated competitive international shipping costs from reliable couriers. Please note, you may need to account for import VAT, duties/customs to the country being delivered to; AUTHOR is here to help with this. If you want to talk to the Author team first before ordering, don't hesitate to get in touch. Also note, you have the option of a full refund should any issues arise in arranging international delivery.

TO TREASURE FOR EVER

Carefully dust using a soft lint free cloth, please use no cleaning products, and do handle with provided gloves to avoid touching metal with bare hands as it can mark.
Crystals watch in wait

This gorgeously crafted table lamp rejuvenates rare contrast between rock crystal and hardened bronze. The table lamp beckons an angelic hue from top to bottom piercing through the centre of the piece. Yet, the rock crystal is held together with a unique minimalistÿbronze backbone adding elegance and sophistication between the clean lines of the bronze and the rough texture of the crystal. In addition, Cocovara Lighting welcomes custom design and options forÿinternational wiring configuration. Please do get in touch if custom alterations are required.
YOU MAY ALSO LIKE