KENSINGTON MIRROR
$3,362.00
Dominic Schuster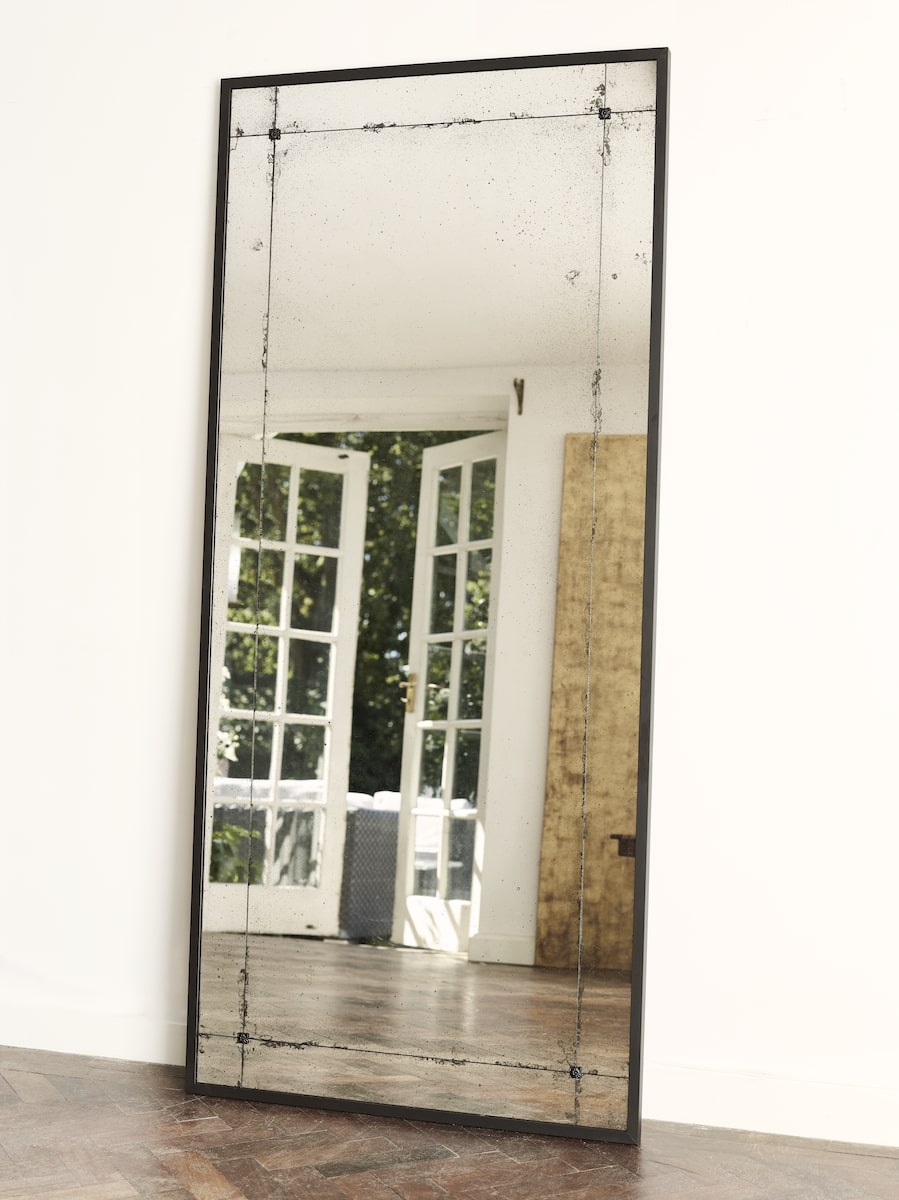 Antiqued full length floor mirror
The Kensington Mirror is a luxury floor mirror made as a companion piece to the Charlotte Mirror. It features 9 panels of gorgeous hand-antiqued mirrored glass and is decorated with four bronzed rosettes. Like the Charlotte Mirror, this piece is inspired by late 19th/early 20th-century German architecture design with its bronze patinated frame.
Narrower than the Charlotte, this mirror is excellent for hallways, living rooms and bedrooms to reflect light and to make a space look bigger.
View more of our mirror designs in our collection.